IMP – INSPIRE Metadata Parser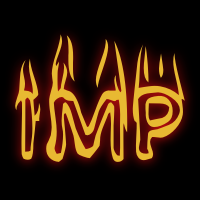 In the context of the INSPIRE-directive (INfrastructure for SPatial InfoRmation in Europe; "directive 2007/2/EG of the European Parliament and the Counsel from March 14, 2007 regarding the implementation of a Spatial Data Infrastructure in the European Union") more and more geodata is made searchable and detectable through appropriate catalogue services.
The OGC compliant catalogue services Catalogue Service Web (CS-W), provide information about the timeliness, quality, spatial extent and origin of geodata, geodata services and applications. From a technical perspective metadata according to the INSPIRE-profile get exchanged as XML-files. The complexity of the XML-files makes it difficult for the user to extract the desired information. Also the direct integration into (web based) applications is not possible. To meet these requirements an appropriate XML processing programme (parser) is necessary. IMP (INSPIRE Metadata Parser, a.k.a. Little Devil) is such a programme, implemented in an object oriented fashion in PHP to extract a subset of information from the tags required by INSPIRE.
Besides output as a native PHP-object data can be accessed as JSON/JSONP for direct processing in JavaScript-applications. An HTML-interface for metadata export in a human readable form has also been implemented. As input parameter IMP expects a "GetRecordsResponse", the output document of a CS-W. For many applications the response as JSON/JSONP can be much more easily processed than the original XML and the point of view of network traffic it is also advantageous.
Have a look at the IMP-demo application.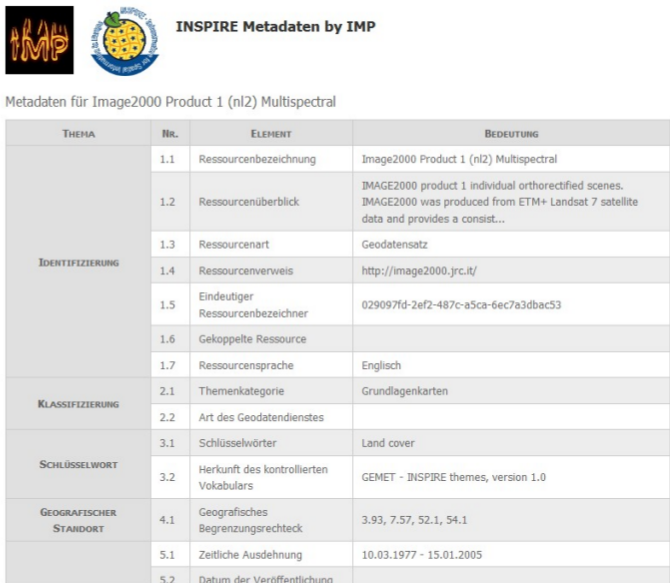 IMP was initially developed during the implementation of the Geoportal Brandenburg, was then also used for Geoportal Land Use Planning Baden-Wuerttemberg and in the Geoportal GDI.BMELV commissioned by the Federal Agency for Agriculture and Nutrition (BLE), where it cooperated closely with the metadata software GeoNetwork Opensource.