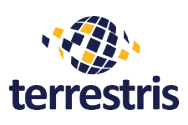 After a break of two years, the time has come again this year: together with our partner company mundialis, the terrestris and mundialis teams will be taking a break from everyday life in autumn.
Who doesn't know this: the demands of day-to-day business keep you busy and you always manage to avoid being overrun by the events. Because one has to deal with interesting and rapidly developing technology, various ideas come to one, what one could do differently and better. Unfortunately, there is often not enough time to take care of it.
This year, terrestris and mundialis are holding their 4th conference with codesprint for the 4th time. In essence, this means that the entire workforce will withdraw to one place for a week in order to pick up on the ideas that have been left behind and discuss them in a pleasant atmosphere and put them into practice straight away. In 2011, our retreat took place on Mallorca, while Croatia was elected in 2013 and Portugal in 2015. This time our retreat will take place in a quiet suburb of Barcelona.
The entire terrestris workforce will therefore only be reachable in week 41, i. e. from 8 to 12 October 2018, to a very limited extent or not at all. Thank you for your understanding!