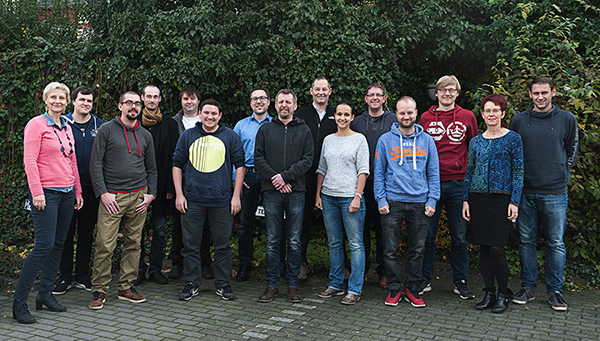 terrestris offers services and products with open source software. It focuses in particular on the processing and presentation of spatial data with geographic information systems (GIS) in all their forms.
It focuses on the requirements of its customers and offers solutions tailored to their specific needs. It is based on proven and widely used open source technologies in combination with OGC and open standards as well as free data. Based on this, innovative and tailor-made solutions are developed, which often interact with other systems.
terrestris is well networked both nationally and internationally and adapts the latest technologies at an early stage. Thanks to the high level of know-how of its employees and a lively company culture, the company follows its own claim to only use technology that is completely convincing.
These framework conditions allow terrestris to develop and offer impartial solutions that actually satisfy all customer requirements. This is also the basis for cultivated, fair and transparent customer relations.
The range of services extends to the following areas:
Geoportals at federal, state, district and municipal level
City map services
Tourism portals
Environmental data portals
Visualization of geographical 3D data in the browser
Solutions for mobile devices
Use and application of free geodata such as OpenStreetMap
Technological applications include:
QGIS
react-geo
OpenLayers
SHOGun
GeoServer
GeoNetwork
GeoExt
PostgreSQL / PostGIS
We offer the following services:
Consulting and conception for the development of spatial data infrastructures
Training on the technologies we use
Maintenance and support