Here you can find our free to use OGC compliant services.
Several WMS, WFS and WPS services are available, and we also offer an OSM based vector-tiles service.
Choose "Demos" from the top menu or one of the links below to select a service.
You can find a demonstration application showing the service in action at the bottom of each page.
When a demo is not enough… OWS Premium
The services listed below are available for free, and for many use-cases or as an entry point theses services are very well-suited. If you have higher demands with regard to performance of the service; or you wish other output formats, a guaranteed availability or more frequent updates, then please contact us and ask us about the premium variant of the services (alternatively via contact form).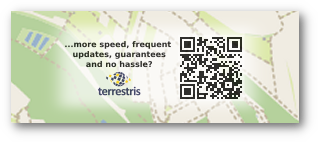 © OpenStreetMap contributors
If the above notice appears in your application, you are using the free variant in a scale of 1 : 25.000 or higher. To remove the notice (and get all benefits listed above) you can use the premium variant; please contact us (alternatively via contact form) if you are interested.
We are confident that we can meet even the highest expectations and look forward to providing you with either a standardised or customised offer.
WMS