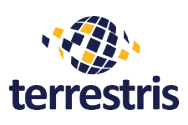 On Wednesday, 14th of September 2016 the event GEOEXPERT – the geo marketing competence forum of the MEDIA Central will take place from 10 am to 4 pm.
In various lectures, competent and qualified speakers will present fascinating innovations and illustrative case studies from practice – entertaining and informative. Our general manager, Till Adams, will be there as well and give an interesting lecture on the topic "Free geo data and software as a basis for a web-based geo marketing platform – How does the Open-Streetmap project work, which data are accessible for free and how cam Open-Source components be implemented in GIS?"
In an intensive and stimulating exchange with experts, colleagues and geo marketing professionals of the MEDIA Central you can explore and discover the topic geo marketing. You can register for the GEOEXPERT – geo marketing competence forum here.