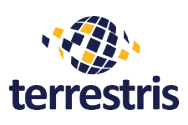 The OSGeo (Open Source Geospatial Foundation) is organized at the local or regional level in so-called "Local Chapter". The FOSSGIS e. V. is, for example, the official German-speaking OSGeo Local Chapter and is therefore the contact point for all those interested in or interested in the corresponding D-A-CH space for the OSGeo.
As far as the content of the local chapter is concerned, OSGeo has hardly any guidelines as long as a chapter supports the OSGeo mission and the goals of OSGeo. In addition, OSGeo encourages above all that geographically or objectively related groups organize themselves. To obtain an official "Local Chapter" status, only the recognition by the OSGeo Board of Directors as a formal act is required.
Typically, each Local Chapter holds its own conference once a year. The counterpart of FOSSGIS e. V. is the annual FOSSGIS conference in spring.
Since the spring of 2016, there have been efforts by some active people to form an official local chapter "OSGeo-Europe". It is important to realize that the initiators themselves are involved in other local chapters such as the FOSSGIS e. V. (Till Adams, Markus Neteler), OSGeo-Belgium (Dirk Frigne), OSGeo-NL (Marc Vloemans) or the Romanian OSGeo Local Chapter (Vasile Cr 64ciunescu), but are active in the new Local Chapter OSGeo-Europe not as representatives of their own national chapter, but as private individuals. In this respect, OSGeo-Europe does not see itself as an umbrella organisation for the already existing European Local Chapter, but as a chapter specifically geared to European topics.
The motivation for this comes from the realisation that there is a lack of an organisation in Europe that sees itself as a point of contact and lobbyist especially for European organisations, e. g. in the EU in Brussels. In addition, there are special European topics, such as INSPIRE, which require a local contact person. These topics cannot be adequately dealt with by the chapters, which are mostly organized at national level, nor by the OSGeo itself.
At some preparatory meetings, the objectives of an OSGeo-Europe were defined. It was determined that an OSGeo-Europe should support a community that is specifically focused on European topics. In addition, the perception and use of open source geo software in the EU and other major European projects and organisations is to be promoted. OSGeo-Europe also wants to cooperate with various national and European organizations (institutes, universities, companies, etc.) and with other pan-European organisations such as OSM-Europe, JRC, European projects, FIWARE, EUROGI, SMESpire and many more. work together. An overview of OSGeo-Europe's contents and goals can be found in[2].
After several other meetings of various stakeholders, the FOSS4G Europe 2017 conference held in Paris in July decided to apply for the official status of a Local Chapter for OSGeo-Europe at the OSGeo Board. The Board approved this motion in the margins of the FOSS4G 2017 conference in Boston.
Our Managing Director Till Adams has been elected to the Board of Directors of OSGeo-Europe.