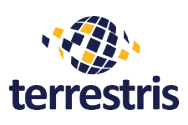 From March 21-24, 2018 the FOSSGIS conference will take place in our hometown Bonn. The focus of the conference is on the distribution of free and open source software for geoinformation systems.
FOSSGIS is where users and developers meet for a joint interdisciplinary exchange of information on application and working possibilities as well as the latest developments in this area.
As in recent years, terrestris supports the conference as a sponsor and presents itself with a booth on site. At the moment, our lectures and workshops are getting the finishing touches, as the Call for Papers ends today on November 28, 2017. Numerous side events like the OSGeo code print accompany the event, in which you – together with our developers, among others – can design the further development of the software.
In the next few weeks we will keep you up to date on the latest conference news.
Schedule the event today in your calendar for 2018: We are looking forward to your visit!