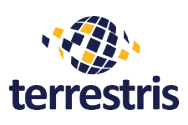 This year's FOSSGIS conference will take place from 21 to 24 March 2018 in Bonn. The FOSSGIS Conference is the leading conference for Free and Open Source Software, Geo-Software and OpenStreetMap.
Below you will find an overview of the lectures and workshops that terrestris employees will give at this year's FOSSGIS conference.
Register today and secure the early booking discount until 6 February 2018 (https://www.fossgis-konferenz.de/2018/anmeldung/). We look forward to welcoming you personally at our booth and at our lectures and workshops.
Lectures:
"We're all talking standard – aren't we?" on March 21,2018 at 3:00 p. m. in Lecture Hall IV – Geozentrum
Till Adams
"Open Layers" on March 21,2018 at 3:35 pm in the Alfred Philippson Auditorium
Marc Jansen, Andreas Hocevar
"Innovations in GeoServer" on 21 March 2018 at 5:05 p. m. in the Alfred-Philippson Lecture Hall
Nils Bühner
"Adult. js – JavaScript has grown up" on 22 March 2018 at 2:50 pm in lecture hall II – Geozentrum
Marc Jansen
"Think Big: the FOSSGIS e. V. as a large corporation" on March 22,2018 at 3:45 pm in the Alfred Philippson Auditorium
Till Adams
"QGIS, GeoServer and SHOGun in Interaction" on 23 March 2018 in the Alfred Philippson Auditorium
Till Adams
"Designing maps in the GeoServer: SLD, CSS and MBStyles" on 23 March 2018 at 12:15 pm in the Alfred Philippson Auditorium
Johannes Weskamm
"React meets OpenLayers" on 23 March 2018 at 2:15 pm in the Alfred Philippson Auditorium
Daniel Koch

Workshops:
"GeoServer deepening" on 21 March 2018 at 10:30 am in the Gislabor – Cartography
Nils Bühner, Daniel Koch
"react-geo – mapping with React" on March 21,2018 at 10:30 am in practice room 1 – Geozentrum
André Henn, Kai Volland
"Introduction to OpenLayers" on 21 March 2018 at 17:05 in Exercise Room 6 – Geography
Marc Jansen, Christian Mayer, Andreas Hocevar
"Introduction to GeoServer" on 22 March 2018 at 13.40 in the Gislabor – Cartography
Daniel Koch, Nils Bühner, André Henn