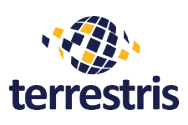 In January of this year, the construction project for the new geoportal of the city of Koblenz was launched. The participants from the city administration, the local computer centre in Koblenz and terrestris have laid down the milestones for the first half of 2018. 
The implementation of the application will first be activated on the city administration's intranet and, in a next step, for citizens on the Internet.
From a technological point of view, the city of Koblenz relies on the following software components for the implementation:
SHOGun as a framework for providing the application
OpenLayers and react-geo as client components
GeoServer for the use of map and geometry services
PostgreSQL / PostGIS as database server
The overall system is based on SHOGun. The intended system is a classic client-server system. The client components rely on HTML5, JavaScript and CSS3 to ensure that they run without the need for additional browser plug-ins.
Communication between the client components and the middleware (server backend) takes place via standardized web interfaces. Standardised OGC-OWS services, JSON or XML are used as communication formats.
At the end of the project, the City of Koblenz will be provided with a future-proof infrastructure that meets the requirements of the administration and citizens.